---
How to drop a pin in Google Maps?
Want to share your location on Samsung S4 / S5 but don't know how?
Step 1:
Simply open the Google Maps app.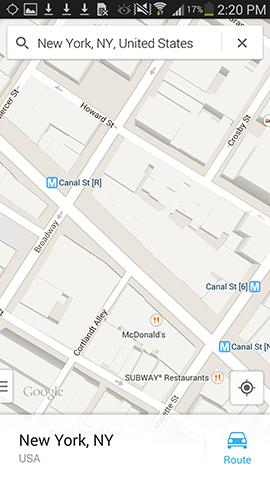 Step 2:
You will need to drop a pin to share your location. To do this simply hold your finger down on the area of the map you want to drop a pin on.
Once you have dropped the pin you will notice a red pin appears and the address of the pin location.
Step 3:
When you tap on the address you will have the option to share by way of text message, email, through your Google+ account, or to simply copy it to the clipbord and save for later.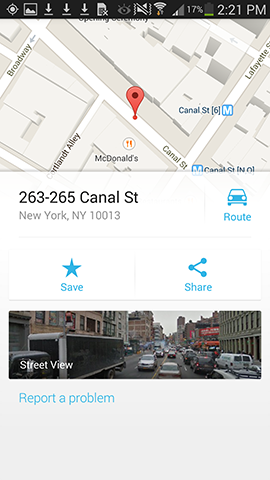 Step 4: